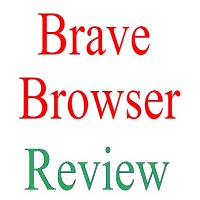 Introduction
In today's world of advanced technology we are using the most famous browsers like Chrome, Mozilla and Internet Explorer. But how long we will use these traditional browsers ?.
Because we have entered in the next generation technologies like Blockchain Technology and AI etc.
So today in this article we will discuss complete facts of why we should use brave browser with brave browser review.
Let start from scratch,
What Is Brave Browser ?
A Brave Browser is a Chromium based browser with advanced features in today's world of Blockchain Technology.
It is very fast , secure and easy to use browser with multiple functions. It is solving the biggest problem of internet based community. Because it is very useful for content creators and content consumers too.
It is also having Private Window for Tor Browsing.
Why I Should Use Brave Browser ?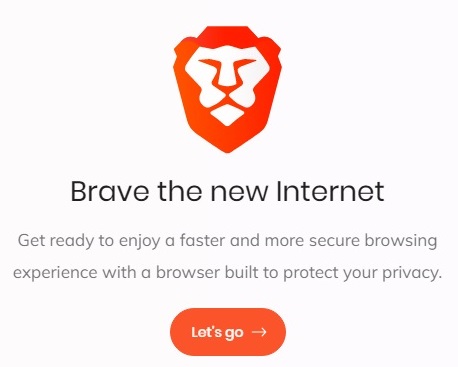 The Web Browsers we are using today is having Data Collection Parasites, Trackers and Cookies. Which contentiously tracks what you are searching for.
We are describing various points why we should use Brave Browser,
(1) Make Money With Brave Browser
Brave Browser is solving the biggest problem in the industry by its win win situration model. Where Content Creators and Content Consumers both makes money simultaneously.
For Example,
We are surfing today in ordinary browser. Are these browsers paying you to use their browser ?
Answer Is NO – even they are stealing your surfing data using Trackers and Data Collection Parasites.
Brave Web Browser facilitate you to make money while you are surfing internet only. It gives you rewards while you are using their browser only. These monthly rewards are distributed not only to subscribers even publishers too.
If you also wants to make money using Brave Browser then CLick Here
(2) Block Ads Automatically
This brave web browser also facilitate you for blocking of ads on websites. It provides you a Shield which is by default enabled when you install this browser.
This shield is very useful because it removes unnecessary items from loading on websites. Which save your time and provides you best surfing experience.
Also you do not need to install any additional plugins like chrome for blocking of ads (which slow down your browser). It is in built brave browser feature.
(3) Private & Secure Surfing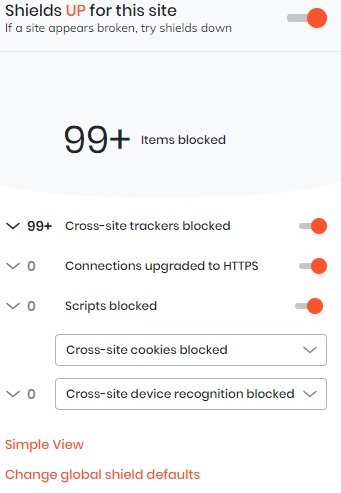 This browser provides you private and secure surfing which protect you from stealing of your surfing data.
There is a shield which block unwanted scripts to load and trackers too. Which save your time and enable you for safe and secure surfing of various websites.
(4) Very Fast Browser
It is chromium based web browser with advanced features. Chrome browser is also built on Chromium.
It is much more faster than regular web browsers. Once you started to use this browser then you will never uninstall it because of its fast and secure browsing experience.
(5) Low Power Consumption
It save your smartphone's battery. Because it do not load unwanted scripts and ads which save your time. Also your CPU do not need to do extra efforts to load unwanted content.
Which results save your mobile phone battery.
(6) Tor Browsing
The Brave Browser comes with additional feature which enable you for Tor Browsing. So you do not need to install any additional web browser for accessing Web.
Brave Browser Review – My Personal Experience
Marits
We have personally used this browser it is no doubt fast browser than Chrome and mozilla.
It enabled us for earning some extra bugs during surfing only. The most we like about this browser is it blocks the Ads of websites automatically. Which is its inbuilt features.
I am heavy user of internet do the surfing on laptop and smartphone too. This browser save the internet data and the time too.
Once you experienced it, you will never uninstall it
Demarits
I personally faced a issue after opening 20 or more Tabs in this browser one or more page do not load in single click sometimes. Then i clicked once again then page loaded. It happens sometimes.
Hopefully this bug will be removed soon.
Conclusion
Brave Browser is a secure , efficient and well managed browser. Its blocking of ads function is easy to use. Which enable you to select the scripts and cookies weather you want to load or not.
Technology have changed, now its time to change your web browser too.
Thus is all about the brave browser review or its research. Let us know in comment what you experience about the brave browser ?