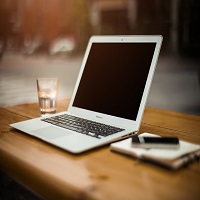 Introduction
If you are having extra ordinary knowledge on a specific subject for which you want to know more and more, is a generation of blogging inside you.
Because blogging is what comes inside from you. It is a kind of research on a specific topic. If you are having this kind of passion then blogging is for you. So to do the blogging you need to first select the subject based on your passion. Then start writing on it.
Blogging is most powerful and genuine source of income which can expand your dreams.
In this article we will discuss in detail Website & Blogging Difference, What is Blogging & How can I start Blogging.
Difference Between Website & Blogging
Websites provides information and services of a particular company whereas blogging is interaction of blogger and their subscribers for sharing knowledge.
Blogging provides each and every information and its updates of a particular subject whereas website is dedicated for the services what they provides only.
If you want to increase your knowledge day by day then you need to subscribe blogs. While websites do not provide industry news and updates.
What Is Blogging
Blogging is a writing skill on a specific subject in which you are master. You need to grab one subject of your choice and start writing more and more about it. You need to cover each and every updates of this particular subject.
In Other Words,
"Blogging Is Frustration Of Your Excess Knowledge"
YES, it is frustration of your excess knowledge. If you are very much interested in a subject you do lot of research on that subject and your mind have now filled up with this knowledge. Now there is input of knowledge only no any output of this knowledge.
Your mind needs to balance out this by opening way of output of your knowledge that is blogging. So write down what new you learn daily in your office or your daily routine.
"Write Down Your Knowledge Before You Forget It"
If you think like this then definitely you will get success in blogging. But if you come here for making money online from blogging then chances are low.
Types Of Blogging
There are basically three types of blogging mentioned below,
(1) Personal Blogging
(2) Professional Blogging
(3) Corporate blogging
(1) Personal Blogging
If you are a broadminded people then you should go for it. Then main benefit of personal blogging is that you do not need to think new topics of a particular subject daily. Because you need to write what you are learning in your daily routine life. There is no need to find the content.
If you are going to start personal blogging then always try to register domain name or website name of your own name.
(2) Professional Blogging
The one who wants to make carrier in blogging then professional blogging is very good for him. For professional blogging you need to register your website name or domain name as your brand name.
Professional blogging is a full time job. It is for a particular niche where you need to target particular audience. You need to post regularly on your blog to be your brand name in your subscriber's mind.
Although It takes time to success a professional blog but once it started to get traffic then is lots of opportunities for to make money from blogging.
(3) Corporate Blogging
If you are having a company then you have its website. You can also make their a blog section tab in your website. Where you can post article related to the services you are providing.
So your client will search for topics for which he want to have service. Once he land on your blog then he will read your article and then will try to make contact with you. It will generate leads for you.You do not need even need to write articles yourself because you can buy articles online and can publish it on your blog.
This is how Corporate Blogging works.
How Can I Start Blogging?
There are three things which you need to have to start blogging mentioned below,
(1) Domain Name
(2) Hosting
(3) Content
We recommend you that if you are building a professional website want to earn money from your website always go for premium services only. Like register your own .COM domain and go for premium hosting known as shared hosting. Do not work on free domain names and free hosting.
Because it will slow down your website and your ranking would go down in search engines. Also you dont have enough functions in your website. Website downtime is also high in versions.
(1) Domain Name
A Domain Name is a website name which plays a very important role in starting of blog. Try to register your domain name as per your subject of website only. Also try to register generic domain name only. It can be of single word or two words.
Avoid to register domain name that contains more than two words. The spelling of domain name should be generic. If you want to know more about domain names then you can consider our other website i. e,
There are various platforms available online for registering a domain name here are the examples of these platforms are,
(1) NameCheap
(2) Godaddy
(3) Bigrock
We recommend you to register domain name from NameCheap because their costing is very low comparative to others.
(2) Hosting
After buying a domain name now you need to go for hosting of your domain name. Hosting is basically a server which runs your website globally. You need to connect your domain name with the hosting server. It is very simple process you just replace the DNS (Domain Name Server) names of domain name registrar with the hosting server's DNS.
The hosting provider is given below,
(3) Content
Content is the KING. This is the basic of blogging. You need a powerful content for blogging which can attract your blog visitors and they connect with you.
You need to have writing skills to write a blog post or a article. You need to explain each and everything in details with valid reasons so that your readers can believe on you. This trust factor you need to build with your audience. You need to provide genuine content on your website only which is very unique.
You need to have deep knowledge of your subject on which your blog is. Step by step and day by day you need to cover all the topics that lies in your subject of blog. After covering the topics you need to provide latest updates on that topic.
If you have good command of above three points then you will get to know easily that What is Blogging.
How Long Blogging Takes To Get Success?
There are mainly two factors which responsible for to get success in blogging carrier. We are going to list these factors below,
(1) Continuity
(2) Time
You need to publish the articles regularly. Try at least one article in two days. The article should be long around 1000 words to 2000 words and should be with genuine details.
Time is the important thing in blogging carrier. It takes around 6 months to 2 years to get success in blogging carrier. This is the average time for a ordinary blogger. Because in this period of time he have understood very well that What is Blogging.
Conclusion Of What Is Blogging
If you are expert in any area or a subject then definitely you can go for blogging. You need to just write articles about your subject in your blog. If you are providing them genuine information then people will connect to you and you will get lot of work from other people which generates the money.
If once you created the faith of users on you then you can get name, fame and money. The condition is that only you need provide values to people. A valuable content is very important factor for users.
This is all about What Is Blogging.