Introduction
There are lot of questions which asked generally that How To Make Money From Selling Books Online ? , Where To Sell Books ? & What Are Best Place To Sell Books Online ? Etc.
All of these questions are regarding to Paper Books as well PDF Books. So today in this article you will get answers for all of these question based on LoginResearch.com Researches.
Formalities Before Selling Books Online
This is very important step to follow every offline as well as online book seller to boost the book selling. If you want to boost your book selling and wants to make a brand of your book in the industry then you should go for it.
Get ISBN Number For Your Book
YES !!!
If you are genuinely doing work of book selling then it is mandatory for you to have ISBN for your book. Where type of your book can be Paper Book, PDF Book or Hard Bound Book. You need to have ISBN number for these books.
ISBN number is called International Standard Book Number which is unique for every book. It is allotted by your countries govt. It is 16 digit code printed back side of book in bars as well as in its numeric value too. It increases you brand value of book. It also provides a authority of your book worldwide.
If you want to register for ISBN of your book then Visit ISBN
How To Make Money From Selling Books Online ?
There are lot of ways for making money online by selling books online. But we will cover here only the genuine ways for making money online from selling books in which you will get the answer for Where To Sell Books. These ways are explained below,
(1) Sell Books On Your Own Website
(2) Sell Books Directly Without Your Website
(3) Sell Books On Large E-commerce Platforms
(1) Sell Books On Your Own Website
This is the best way to sell your books online. We prefer is first. If you are having a website relevant to niche of your book then you should open a cart option there for selling your book online. Where your book can be Soft book or hard book.
Because there are lot of benefits for you to sell your books online on your own website. First of all you need not to give commission for selling of your book online. Which will save your money. Also it will be good for your customer because of that you will sell it in low price range.
On the other hand you need to rank your website in search engines so that you will get traffic and it will boost your book selling.
It also increases the brand value of website as well as book. People will more believe on you.
(2) Sell Books Directly Without Your Website
If you are not having your website then also you can sell your books online. It is known as Direct Book Selling Platforms.
There are various platform which enable you to sell your PDF as well as physical copy of your book by using their platform. Here is example of this platform
You just need to sign up there with your gmail id or facebook id. This platform is having user friendly GUI. So after registering in it you need to add your product with its description like name of your product, price of your product and description of your product.
If you are selling soft copy or pdf book online then you need to upload it there and then put your price for your product. This platform will provide you selling link for your book. Which you can now share on different social media platforms like facebook, Whatsapp and LinkedIn etc.
There is one more benefit to use this platform is that they also provide courier service for your product. If you received your order then you need to just pack it. Instamojo courier guy will come at your home or office and will connect your parcel to send it to buyer.
Because Instamojo is having links with courier companies for their sellers to delivery it fastly in cheap prices.
We recommend this direct selling method using Instamojo if you do not want to spend money of website.
(3) Sell Books On Large E-commerce Platforms
There are various large E-commerce platforms available to your books online. Here are example of these platforms,
These two platforms are good for selling books online to make money. You need to register for their seller account to sell your books online. So you need to open a seller account for selling your books on these stores. Links for seller accounts are mentioned below,
So first register for seller account on these platforms and then add your product with its description. Then they will check your product details and then they will approve it.
After that you can copy the approved product link and can share it for selling on various social media platforms. So if someone buy your product then amazon or flipkart will have specific amount of commission in then and rest of the money will be paid to you.
If someone ordered your product from these platform then you will get a email for packaging the product and give it to courier guy of these platform. So that they will deliver your product. You need to just pack your product and give to them.
Conclusion Of Where To Sell Books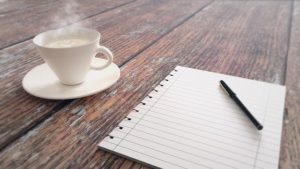 As we have discussed above there are various options available for where to sell books and best place to sell books. Out of them the best thing is to sell your books on your website. Which is efficient way to do this business.
Secondly we recommend to use Instamojo user friendly platform which will make your work very easy in just couple of minutes from start to end.
The third and last option is to sell your books on e-commerce giants like Amazon & Flipkart. It takes time to setup your seller account and get it approved by them. You need to do various formalities for your account.
So i hope you have got the answers for your questions like Where To Sell Books? and Best Place To Sell Books?
Suggested Articles
How Make Money From Selling Photos Online ?
How To Make Money From Blogging ?
How To Make Money From Bitcoin ?